Are you prepared to be terrified?
I warn you, these photos are horrific and awful crimes -- against decorating. (Yes, I'm being overdramatic today.)
(Also, pardon the mess in these pictures. I took all these the week we moved in -- the week before Christmas. So it was... a disaster.)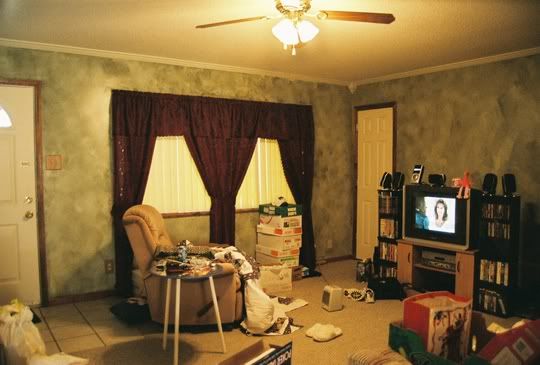 Green faux finish. Burgundy polyester curtains. "Crown moulding". Yep, this living room has it all.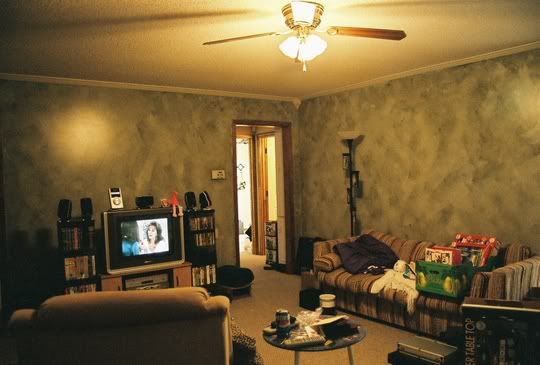 This is the other side of our spacious living room. (I'm not being sarcastic, this living room is 15 by 17 feet. Nice and big, comparatively speaking.)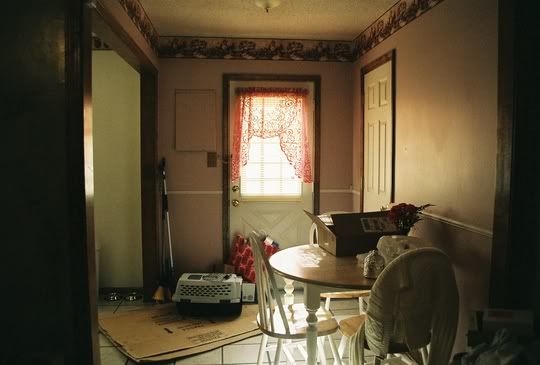 The color is dark, but yes, that IS pepto pink paint and awful wallpaper border in the dining area. (Remember, week before Christmas...)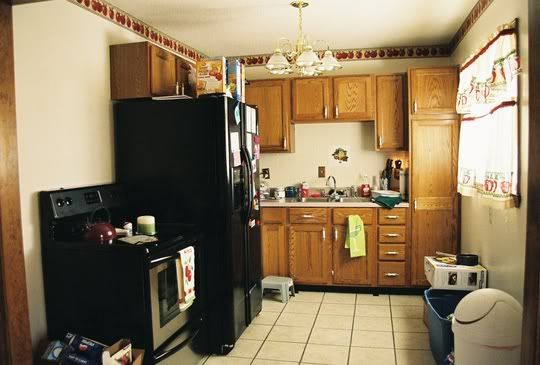 The kitchen. Off-center decorative tiles? Apple border? Awful gold-and-white-"ceramic-pulls? Yes.
What was originally our computer/craft space and turned into Monkey's room. (Not pictured is the cork tiles glued to the wall.)
The bathroom (you can't see the nice border in this room -- shucks -- but you CAN see the yellow faux finish!)
Sadly, I don't have pictures of our bedroom. Imagine purple faux finish walls (I think they really got a deal on someone wanting to work that technique out -- because it was badly done), white rose wallpaper border.. It was pretty horrifying.
So there. Now that we're all afraid, I will post the updated rooms one by one. Yep. It's a LOT better, I promise.
Amanda